ACHIEVE!™ Middle School Physical Education Solutions
ACHIEVE!™ PE provides an effective, standards-aligned PE program for grades 6-8 with a sequential, noncompetitive approach to skill development and fitness. Pre-designed lesson plans with instructional videos make implementation easy and create results through superior structure and expert content!
"ACHIEVE!™ has proven to be just what we were looking for. Our kids, staff, and school partners appreciate the skill-based learning and activities the curriculum provides. The DVDs make it easy to use and implement, so that any and all of our staff are able to provide moderate to vigorous activity for students at any time."
-Jerod Morey, Executive Director
About Our Kids, Inc.
---
Enhance your program with ACHIEVE!™ PE -the easiest-to-use PE curriculum available!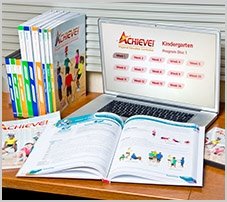 Comprehensive Materials!
A teacher guide provides detailed instructions for every lesson and activity. Lesson plans follow a simple format of Learn, Practice, and Play, and list equipment needed, standards addressed, and objectives for each class.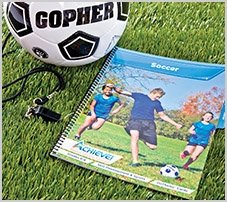 OnTheGo™ Cards!
OnTheGo™ lesson cards are designed to travel with the teacher, offering a summarized overview of the lesson and serving as a great "on the field" reference during class.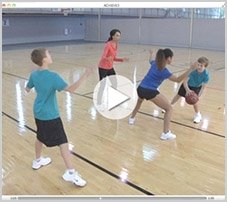 Visual Demonstration!
Every lesson has an instructional video that quickly and completely demonstrates and explains each skill or activity.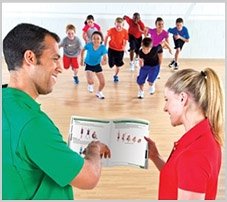 Expert Training!
ACHIEVE!™ Training Specialists are available to visit your site for personalized, hands-on training that will promote engagement, understanding, and sustainability of your program.
---
Instructional Videos
Each lesson is supported with a simple and clear instructional video that provides visual guidance for the day's activities. Whether the videos are used solely by the teacher as a review after class or shown directly to the students as a means of instruction, they make implementing and sustaining a successful program simple and easy!
To watch a sample lesson video, click below.
---
Equipment
With ACHIEVE!™, you'll not only receive the most effective, easy-to-use PE curriculum but you'll also receive top-quality equipment to support your program. ACHIEVE!™ custom equipment packages are specially configured to provide you with all the equipment needed to administer each activity effectively and will last for years. For the most the complete solution of curriculum and equipment—go with ACHIEVE!™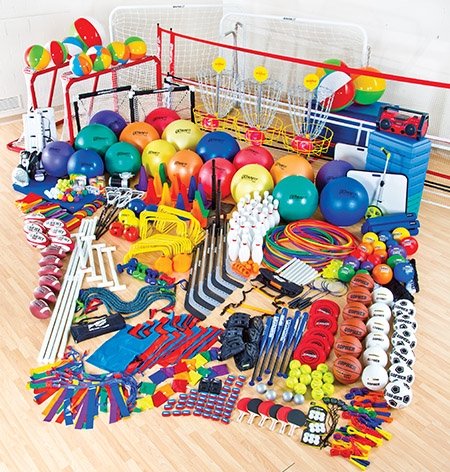 ---