ACHIEVE!™ Before & After School Program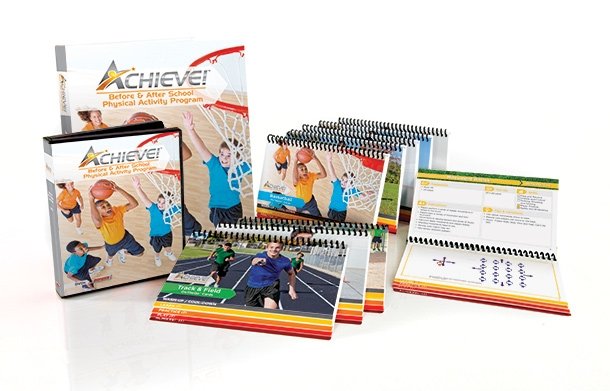 The Before and After School program makes implementing a successful before or after school activity program simple and easy! This fun-filled yet comprehensive program promotes physical activity, participation, and teamwork. Designed with a flexible yet organized, noncompetitive approach to sports and fitness, Before and After School activities are engaging for all ages and can be performed in a variety of environments.
"We chose the ACHIEVE!™ program for our middle school after school programs to enhance physical activity. The activities were laid out in a way that made implementing an engaging, activity-based program possible. It was a tremendous success!"
-Vince Record, After School Coordinator
San Jacinto Unified School District
---
Enjoy the benefits of the easy-to-implement,activity-based Before and After School program today!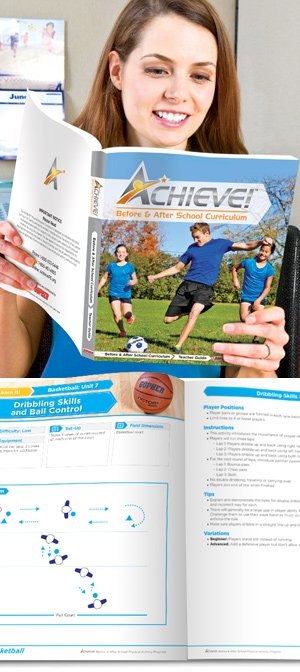 Comprehensive!
Detailed instructor's guide provides in-depth instruction for each activity.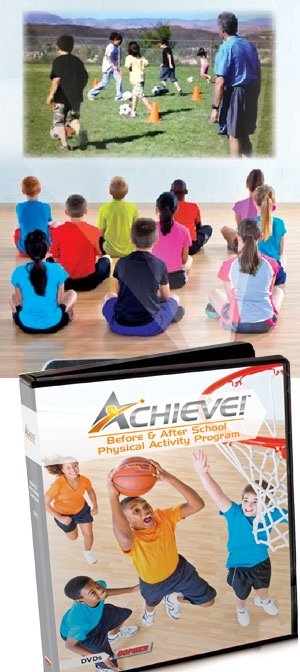 Instructional!
Instructional videos make implementation simple by providing visual guidance for the day's activities.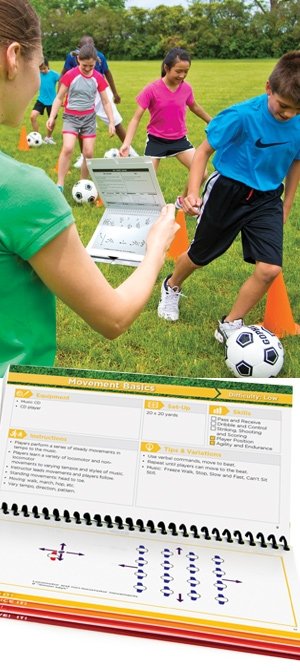 Convenient!
Durable field guides provide on-field overviews and instruction to help make each activity successful!
Instructional Videos
Each lesson is supported with a simple and clear instructional video that provides visual guidance for the day's activities. Whether the videos are used solely by the teacher as a review after class or shown directly to the students as a means of instruction, they make implementing and sustaining a successful program simple and easy!
To watch a sample lesson video, click below.
---
Equipment
The program components consist of daily sport activities and games, on-site training, instructional DVDs, comprehensive activity manual, convenient field guides, durable equipment, and ongoing support. Each season introduces a new sports theme. Students will gradually progress from basic key moves and sport fundamentals through a series of varied, progressive activities, all leading up to an exciting, Olympic-style ACHIEVE!™ event. Sport themes include: football, soccer, baseball, kickball, basketball, hockey, track & field, conditioning, rhythm & dance, and Olympics.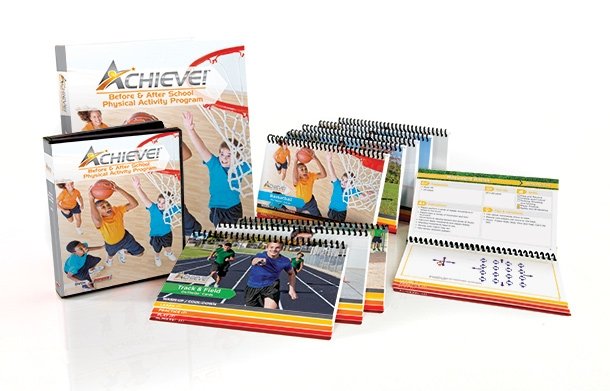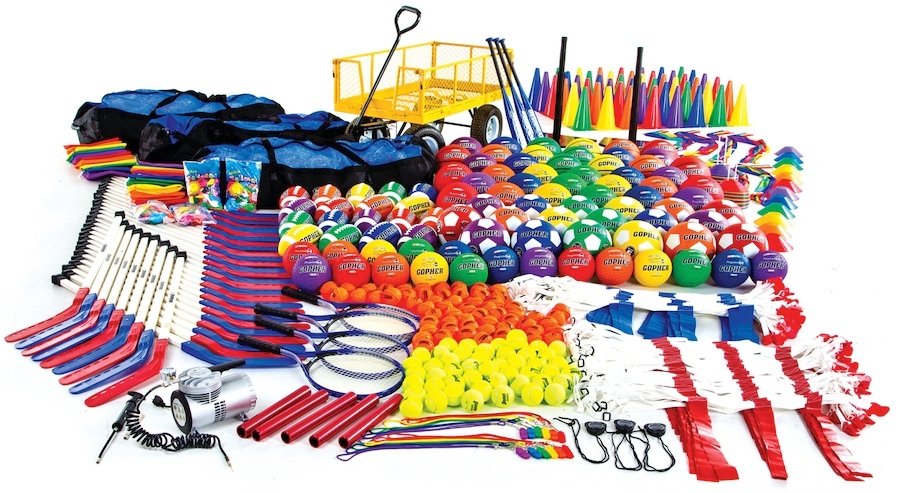 ---